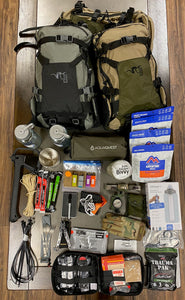 Self-Rescue Go Bag
The perfect 72 hour survival bag that comes with everything you need to survive 3 days in a crisis situation.  Sign up for a Self-Rescue class and receive this bag for FREE!
The more you know – the less you need.  Get trained and get prepared!  
Does not include shipping.